R

etaining walls offer a good reliable solution to holding something up and looking good too. Yes, they can be quite expensive but in the long run, a decent retaining wall will add value to your house as well and improving the structure of the surrounding earth. This article includes several current retaining walls - a bunch of my favorites!




houseideas.org
croftonstone.com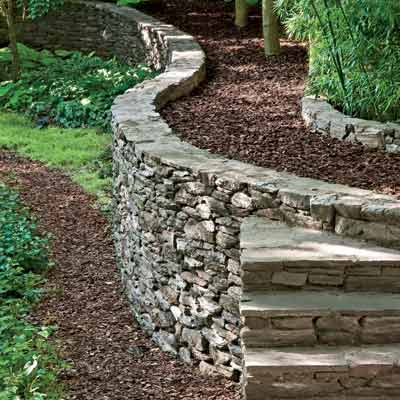 thisoldhouse.com
homeanddecor.org
labdal.com
blog.triadassociatesinc.com
kitairu.net
designretain.net
S
ome of these retaining walls are cheaper than others but remember that cost isn't everything. Look at the planned result, maintenance required and size all compared to the cost. The more expensive option may sometimes be the better. DO NOT get it done by somebody who doesn't know what they're doing. If retaining walls go wrong, it can be very very expensive.